We Give You the Edge!
The Experienced Auto Repair You Need
Breakdowns are the worst! Even the most well-oiled machines can unfortunately experience a breakdown. It can be frustrating BUT we are here to help. We understand how important your car and your time is. So, in your time of need, call us first! Our experienced office staff can help. We can help arrange all aspects of keeping you moving in the event of a breakdown. Need a jumpstart? We can help! We provide local road service. Need a tow? Not local? We have a very strong relationship with a large local tow truck company which provides local and long-distance recovery service. We also provide free local pick-up, delivery and drop off services.
We fix just about everything mechanical or electronic on your vehicle.  From helping you link your cell phone to your info-entertainment center, to the most complex vehicle computer control systems and their networks using state of the art diagnostic equipment. We use diagnostic software with manufacturer diagnostic flow charts, service bulletins and recalls updated on a regular basis to help keep your vehicles safe, reliable and efficient!
Edgemont Automotive Services
PA SAFETY INSPECTIONS
ENHANCED EMISSION TESTING
PA CERTIFIED EMISSION REPAIR
FACTORY SCHEDULED MAINTENANCE
COMPUTERIZED ENGINE DIAGNOSTICS
CLIMATE CONTROL / HEATING & A/C
SUSPENSION & ALIGNMENTS
BRAKES, ABS AND TRACTION CONTROL
COMPETITIVE TIRE PRICING
AIR BAGS AND RESTRAINT SYSTEMS
TRAILER MAINTENANCE & REPAIR
TPMS SERVICE (tire pressure monitor)
HEADLAMP RESTORATION
and much much more...
Your Cars Engine
Your vehicles engine is an amazing mechanical machine using carefully engineered parts working in sync to provide you with the energy needed to move you around. Some vehicles use a combination of fuel and electric energy, while others rely on batteries and electric motors to get the job done. Here at Edgemont Automotive, we make it our business to know how these systems operate so we can diagnose your issues quickly and accurately, no matter what type of vehicle moves you.
Give Me a Brake
In almost every way, one of the most important systems on your vehicles are the brakes. In other words, "if you can't stop, don't go!" If your brake system is in need of repair, you will not find more caring or knowledgeable A.S.E certified technicians anywhere. Whether your brakes are noisy, shimmying, or fading towards the floor, stop by or give us a call! We have the tools and the expertise to get the job done right!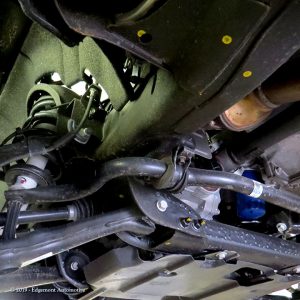 A Strong Suspension
Suspension systems, like everything else, have evolved tremendously. The days of old-fashioned coil springs, shocks and steering components are being replaced with high tech computer-controlled components to make your ride smoother and safer at every turn. Using our state-of-the-art diagnostic tools and equipment, we can properly diagnose and repair all of your ride control needs. Let us provide you with smooth sailing on your next road trip or your daily commute.
General Information
Edgemont Automotive has been serving customers, businesses and farms in Delaware and Chester counties since 1985. Located at 5040 West Chester Pike in Edgemont (adjacent to the Edgemont post office). We are a family owned and operated business that employs A.S.E. certified technicians that understand that customer satisfaction is our top priority. We are proud of the reputation we have built over the years of providing honest, quality repairs at reasonable rates in a timely manner.  We provide Vehicle Service and Maintenance for individuals and have packages for fleet managers as well. Please contact us if we can help you manage your cars and trucks or learn about who we are right here.